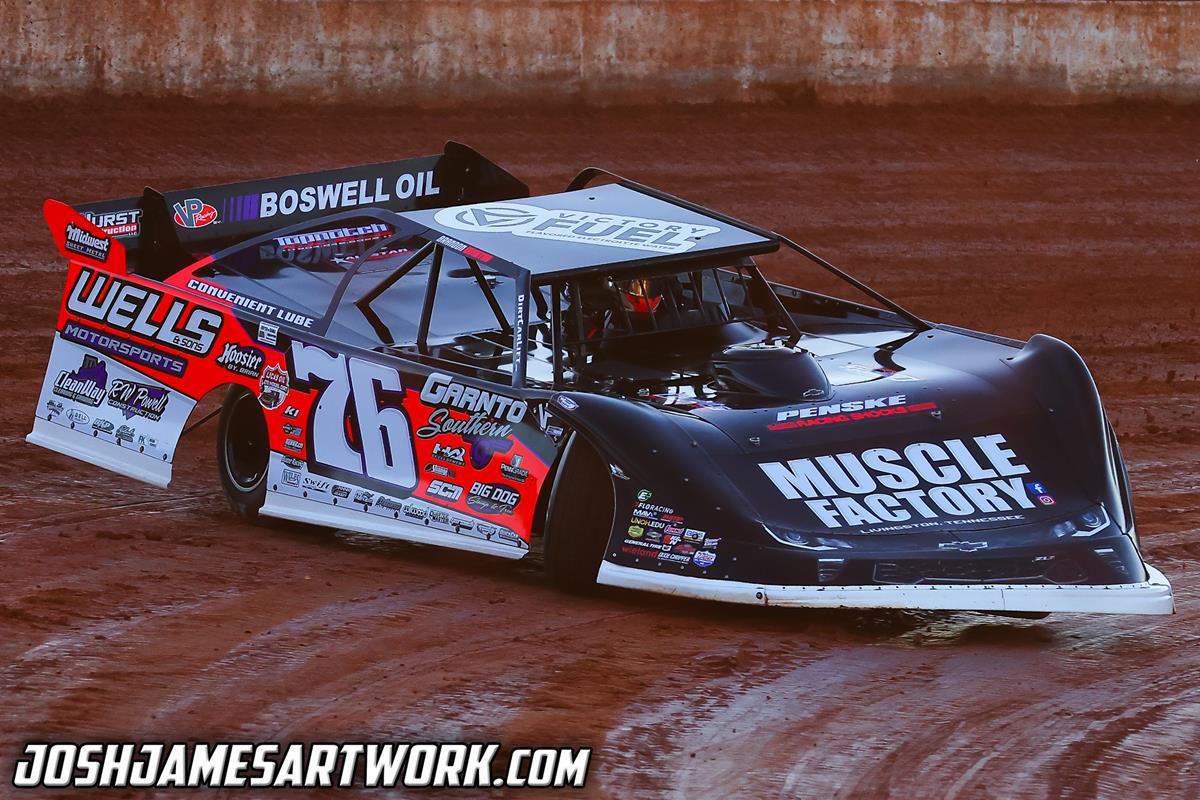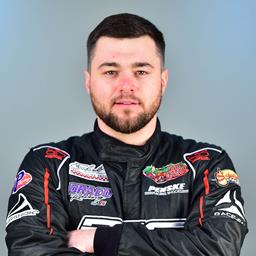 ---
Brandon Overton double dips in Super Bowl of Racing at Golden Isles
Brandon Overton raced to a pair of Lucas Oil Late Model Dirt Series victories over the weekend at Georgia's Golden Isles Speedway in his Wells & Sons Motorsports No. 76 Muscle Factory / Allstar Concrete / Longhorn Chassis by Wells Motorsports/ Clements Racing Engines - powered Super Late Model.
He banked a $10,000 LOLMDS victory on Thursday night before backing it up with a thrilling $25,000 triumph on Saturday night. Additionally, with five races in the books he also currently leads the latest LOLMDS standings.
"We had a helluva week. We had to work our tells off to do it, but we won two features at Golden Isles (Speedway), and then got a couple of Top 10's at Bubba (Raceway Park)," Overton said. "These races are hard to win, especially at Speedweeks, so we are proud of what we've accomplished so far. There's a lot of racing still to go, so we're going to keep our head down and keep digging.
"I just can't see enough about this team and all our sponsors. They give me everything I need to be successful."
Brandon Overton unloaded his Wells Motorsports No. 76 Late Model at Golden Isles Speedway (Brunswick, Ga.) on Thursday night to do battle with the Lucas Oil Late Model Dirt Series (LOLMDS) as the 2023 campaign came to life.
With 50 Late Models amassed at the 4/10-mile oval for the opening round of the Super Bowl of Racing, Overton laid down the fourth-fastest time in his qualifying group before outrunning Hudson O'Neal in his heat race to pick up the victory. Starting * on the pole for the feature, Brandon turned back Tim McCreadie's second-half challenge to secure his first win of the season and 14th-career LOLMDS triumph. He bagged a $10,000 payday ahead of McCreadie, Ricky Thornton Jr., Devin Moran, and Daulton Wilson.
For another $10,000-to-win A-Main on Friday afternoon, Brandon followed up the fastest lap in his 26-car time trial group with a heat race win. After leading the opening 29 circuits of the feature, Overton surrendered to the top spot to Ricky Thornton Jr. on the ensuing lap and went onto place third in the 50-lapper. He trailed Kyle Larson and Thornton to the checkers.
The Super Bowl of Racing drew to a close on Saturday with Overton setting the bar in time trials with a 14.798-second lap. With a win in his heat race placing him on the pole for the feature, Brandon paced the field laps 1-22 before dropping to second as Ricky Thornton Jr. inched ahead. Stalking Thornton Jr. as the laps winded down, Overton nosed past the leader on the high groove in the final corner to claim his second win of the season and a $25,000 grand prize in dramatic fashion. He recorded his 15th-career LOLMDS victory ahead of Thornton Jr., Tanner English, Brandon Sheppard, and Hudson O'Neal.
On Sunday, the Wells Motorsports team headed to Bubba Raceway Park (Ocala, Fla.) to compete in a doubleheader event sanctioned by the Lucas Oil Late Model Dirt Series (LOLMDS). With a runner-up performance in his heat race placing him on the fourth row for the feature, Brandon clawed forward two spots in the 40-lap affair to finish fifth.
Returning to the 3/8-mile D-shaped oval on Monday evening, Overton jumped up one spot in his heat race to register a second-place finish. With $10,000 on the line in the feature, Brandon faded two positions in the final 10 circuits to finish eighth.
Brandon currently resides atop the latest Lucas Oil Late Model Dirt Series (LOLMDS) standings.
Full results from the weekend are available at www.LucasDirt.com.
Overton is slated to return to LOLMDS action this Friday and Saturday at All-Tech Raceway (Ellisville, Fla.) with a $12,000-to-win affair and a $15,000-to-win feature.
---
Article Credit: Josh James Artwork image
Article Media
Back to News