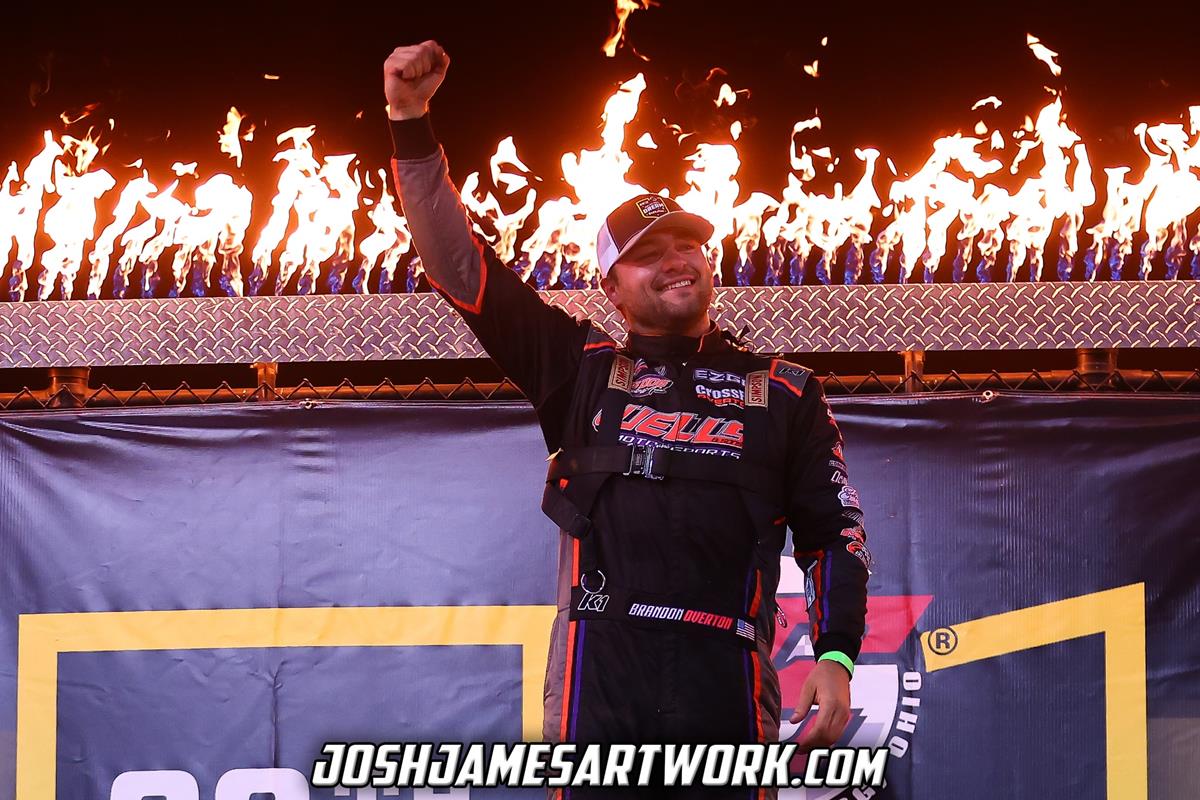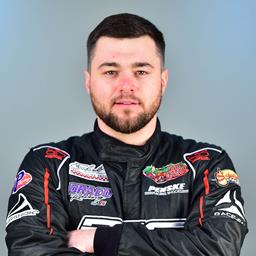 ---
Late charge secures Overton's third straight Dream, collects $128,000
Brandon Overton just keeps living the 'dream' at the famed Eldora Speedway and that is meant literally and figuratively.
On Wednesday night the Georgia racer mounted a late-race charge to the lead in the 88-day delayed completion of the Dirt Late Model Dream XXVIII aboard his Wells & Sons Motorsports No. 76 Crossfit Overton / Allstar Concrete/ Longhorn Chassis by Wells Motorsports/ Clements Racing Engines - powered Super Late Model.
The end result was a $128,000 payday, which marked his unprecedented third-straight victory in the mega event.
"I shouldn't have won that race. I probably had a second-place car," said Overton in Victory Lane on Wednesday night. "That thing was green I felt like forever. I thought surely we're not about to run 80 straight (caution-free) laps. And then the caution come out and I kind of had time to calm down and think. (Madden) chose the bottom ... and I really didn't think I had anything for him it seemed like we were kind of the same speed and he could get to the traffic a little better. He could keep circling a little better.
"All I was thinking was, I forgot which (race) it was I was leading and I chose the bottom (on a restart) and he flew around my ass on the top. So, when he chose the bottom I was kinda grinning, but I didn't want to jinx it. I drove it down in there (into turn one) and I knew I had him cleared, so I just let it rip. I didn't know what I was doing, good or bad, down there or what. I knew he was gaining so I tried to dirty his air up a little bit. Sometimes stuff goes your way you know."
Brandon Overton returned to the driver's seat of the Wells Motorsports No. 76 Late Model on Wednesday afternoon at Eldora Speedway (Rossburg, Ohio) as the remainder of the weather-delayed Dirt Late Model Dream XXVIII resumed with 14 laps complete.
Starting second, Overton lost a few spots early but regained second with a lap-50 pass of Hudson O'Neal. With a lap-92 caution setting up a late-race restart, Brandon muscled ahead of Chris Madden on the ensuing circuit and held off the race-long pacesetter to secure his third straight Dream victory. He captured his 12th win of the season and a $128,000 payday ahead of Madden, Tim McCreadie, Jonathan Davenport, and Brandon Sheppard.
With the 52nd annual World 100 weekend coming to life on Thursday with a pair of prelims, Brandon rebounded in his heat race after getting behind the eight ball in time trials with a seventh-to-second showing.
With $12,000 on the line in his preliminary feature, Overton jumped two spots in the 25-lapper to finish third. He followed Jonathan Davenport and Jimmy Owens across the line.
For another round of prelims on Friday, Overton raced his way into his feature with a consolation win after finishing sixth in his heat. Passing seven cars in the 25-lap affair, Brandon recorded a 14th-place outing.
On Saturday, Brandon secured his spot into the $55,000-to-win World 100 with a third-to-first run in his heat race. Starting the finale in third, Brandon wrestled away the lead from Jonathan Davenport on lap 38 but surrendered the top spot back to a charging Davenport on lap 55.
He went onto place second in the 100-lapper, trailing Davenport to the checkers with Chris Madden, Tim McCreadie, and Ricky Thornton Jr. completing the Top-5 finishers.
Overton was more than content with his runner-up finish.
"It was fun weekend. Like I said, there's three good cars up here (on the podium) — and there's good cars in the whole field — so to win one and run second, we'll take it. I'm cool with J.D. winning the Worlds if he just keeps giving me the Dreams, you know?"
Full results from the weekend are available at www.EldoraSpeedway.com .
Brandon has four nights of racing on the schedule this week, beginning with a Tuesday night trip to Fairbury (Ill.) Speedway for the $22,022-to-win Castrol FloRacing Night in America event. From there he'll invade Knoxville (Iowa) Raceway for the 18th annual Lucas Oil Late Model Knoxville Nationals. The crown jewel weekend includes $7,000-to-win programs on Thursday and Friday followed by a $50,000-to-win finale on Saturday.
More information on the weekend's slate can be found at www.FloSeries.com and www.LucasDirt.com .
Article Media
Back to News