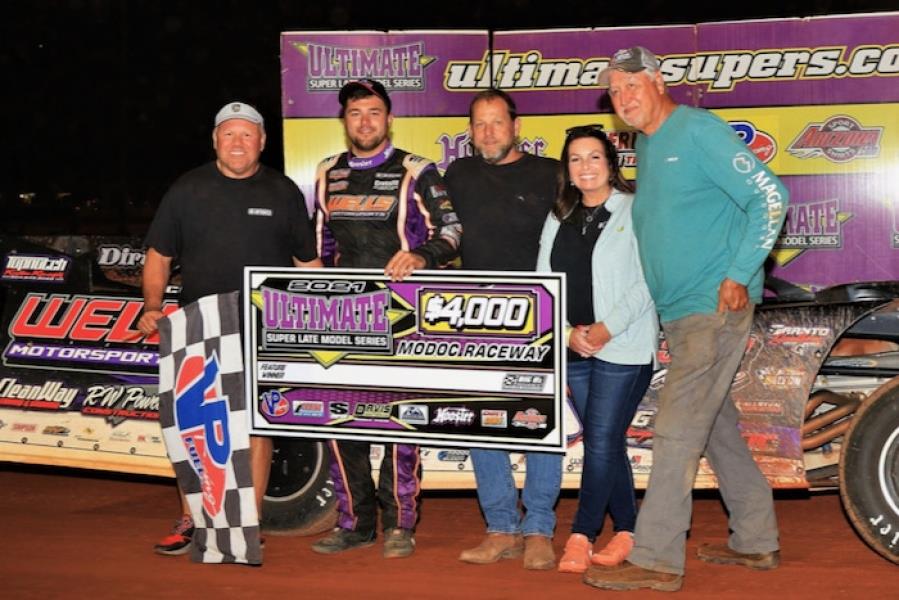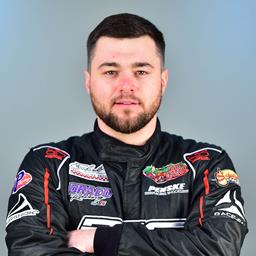 ---
Overton cruises to $4,000 Ultimate win at Modoc
Brandon Overton was $5,000 richer after topping Saturday evening's Clarks Hill Classic at Modoc Raceway in his Wells & Sons Motorsports No. 76 Crossfit Overton / Allstar Concrete/ Longhorn Chassis by Wells Motorsports/ Clements Racing Engines Inc.-powered Super Late Model. (Richard Barnes photo)
The victory was the 26th of the year for the Georgia hot shoe.
"It was nice to be racing close to home for a change. It's been a really busy past several months on the road, and it's always good to be somewhere with a lot of family and friends around you," Overton said. "We once again had a great car. I did my job, and we got the win. This week we're heading to 411 Motor Speedway to go after another one."
Brandon Overton visited Modoc Raceway (Modoc, S.C) on Saturday afternoon to pilot his Crossfit Overton No. 76 Late Model in the Ultimate Southeast Series-sanctioned Clarks Hill Classic.
After topping the charts in time trials, Overton led wire-to-wire in the 40-lap feature to register his 26th win of the season. He took the checkers ahead of Brent Dixon, John Henderson, Cla Knight, and Anthony Sanders to claim $4,000.
Back to News